Table of Contents:
If you have seen some of the other Cooler Master HAF cases including the HAF 932 they all have a military look to them with an all-black design. The front of the case has four spots for the 5.25" drives with mesh covers for each drive. Four drive bays is sufficient for most users as a Blu-ray and DVD-RW combo are the most common configurations of optical drive on the market.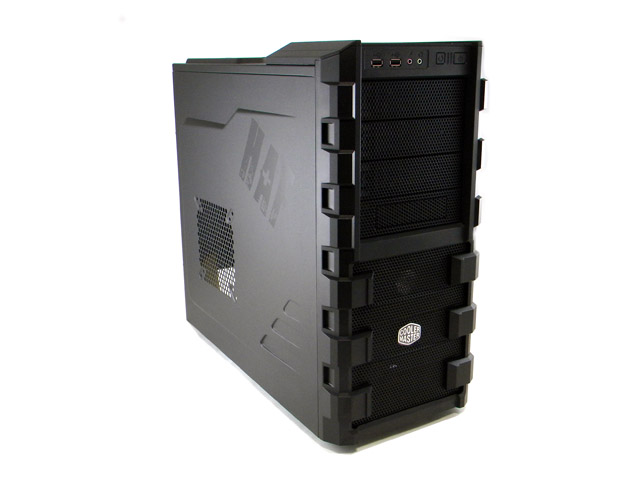 Below the four drive bays is space for a 200mm fan with the Cooler Master logo in front of them. You can also install two 120mm fans in this space. On this case Cooler Master decided to place the Front I/O on the front in the top area of the case. Two USB 2.0 ports, a Headphone and Microphone jack are the FP I/O ports. Here is also where the Power and Reset buttons are located.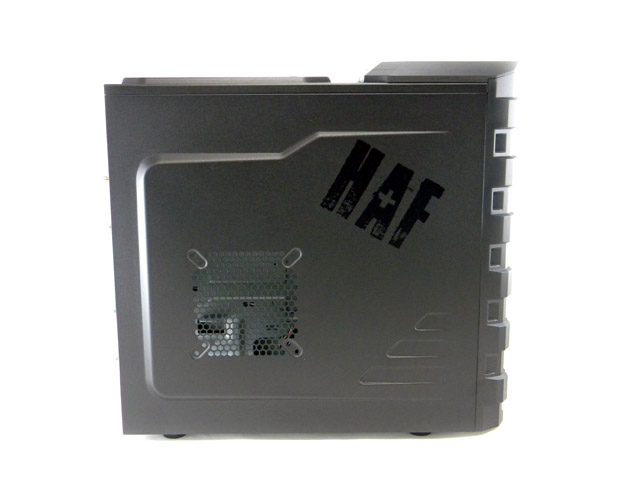 The top of the case has a flat area where you can place your iPhone or other phone or USB device while they are charging from your FP I/O USB ports as many people do.  The top is also where the top cooling fan location is. There is room for either two 120mm fans or a single 200mm fan in this location as well. If you want to install a water-cooling radiator you can also install it here as well.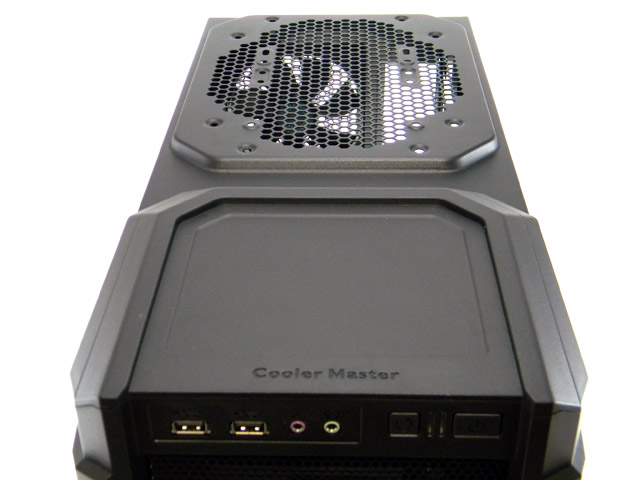 The left side of the case keeps with the military look aesthetic. There is a mesh window where the graphics cards would normally be placed with mounting holes for a 120mm fan. The right side of the case is solid black.  The back of the case has a mounting area for the rear 120mm fan which is atop the Rear I/O area.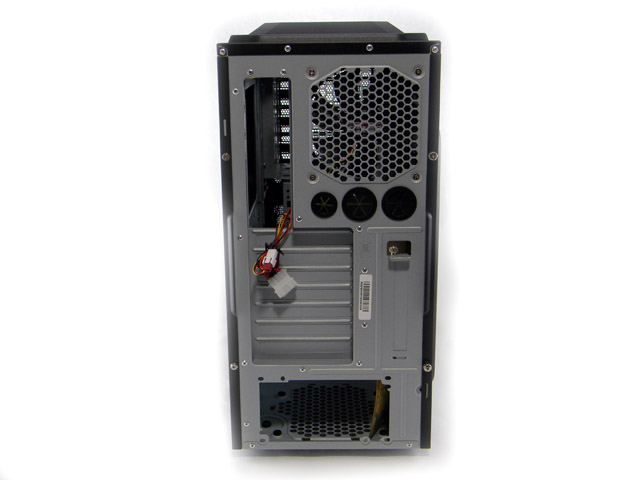 Three holes are also in this location.  Two of them are regular holes for the water-cooling. A third hole is a retaining hole for radiator cables. There are seven PCI slots in the normal position along with an 8th PCI slot. The PCI slot here is used for fan controllers and or other uses that don't require a powered PCI slot on a motherboard such as a USB bracket. The bottom area is where the PSU is located to the right of that is where the padlock loop is located.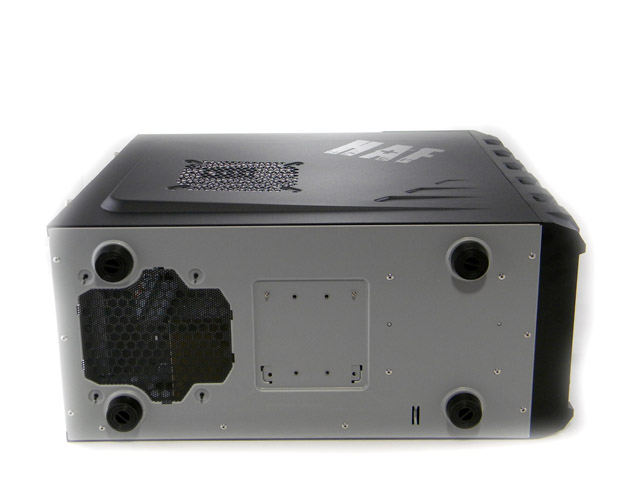 Cooler Master once again has a hit with the release of their latest HAF 912 Case, its has many nice features and a great price tag.
Pages