Table of Contents:
Setting up the CubiQ could not be any simpler than just matching up the cords and plugging them into the device. It was very easy to install. Once I had the CubiQ set up, I was amazed at how responsive the mouse was when controlling the other computers. There was almost no lag when moving to another computer screen and there are some features that come along with this setup.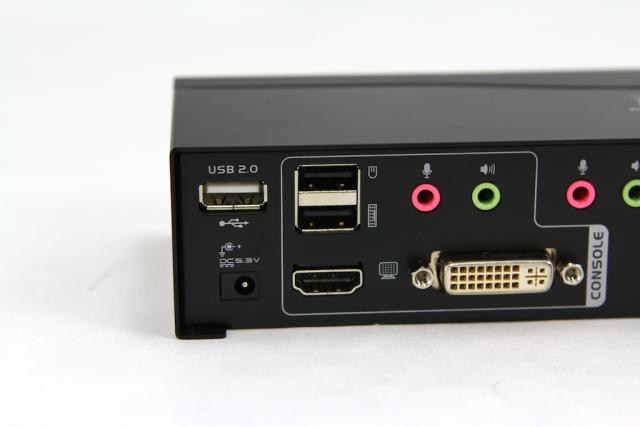 Dual Display Console
With the dual display console you can switch between four high definition video sources on two displays. You can switch between all four computers with two full screens that allows for maximum customizability. Being able to control all four computers at the same time was impressive and useful. I could have a few apps open on my Mac and then control my PC for other tasks I needed to complete.
File Management
The feature of file management is probably the most beneficial I got to test with this device. The CubiQ allows you to transfer files from one computer to the next. This allowed me to work on the same file whether I was on my Mac or PC. If I needed to transfer a certain file from my Mac to PC I would just use the GUI and transfer it very quickly. I did not record the transfer rates of read and write but it definitely had no problem transfer simple documents. Transferring bigger files such as movies and programs took a bit longer but it transferred the file relatively fast. I really liked this feature since I could move any file to any other computer and keep working on it if need be. This made the KVM switch really feel like it connected all the computers harmoniously.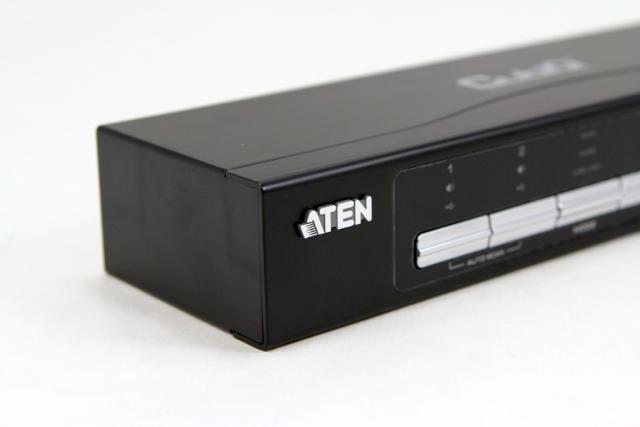 Picture-in-picture (PIP) 3n1 view mode
They have also included a picture-in-picture that allows you to see all the other three computer screens on one monitor. This was a very nice feature that allowed me to look at the computers while controlling my main computer on the full screen. However, I would not recommend running a bunch of applications on all four computers in this mode because I did notice a bit of lag during testing. Having all three computer screens display on the main one with apps made the mouse a bit slow. Still a great feature if you just need it for performing smaller tasks while controlling all four computers.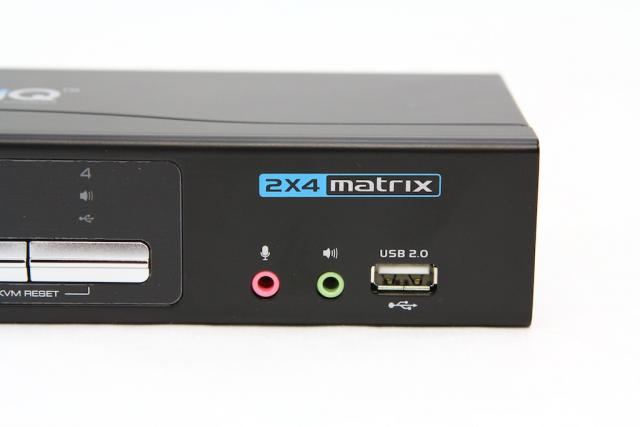 Overall the ATEN CubiQ 2x4 DVI-HDMI Matrix KVMP Switch is a great product that allows you control multiple computers with the same mouse and keyboard. They have great features such as Dual Display Console, File Management, and Picture-in-picture 3n1 view mode.
Pages