Table of Contents:
1 CM0264 2x4 DVI-HDMI Matrix KVMP Switch
4 Custom KVM Cable Sets (2 x DVI-D; 2 x HDMI)
1 Power Adapter
1 USB-to-PS/2 Converter
1 Foot pad set (4 pcs)
1 User Manual
1 Quick Start Guide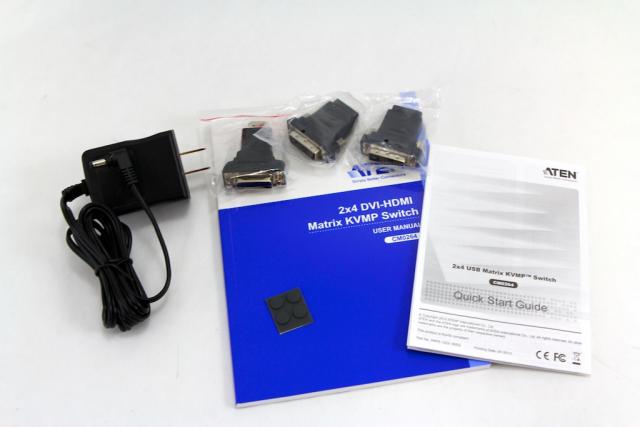 There is not much to say about the aesthetics of the CubiQ since it's just a long rectangular block. It is pretty small and has a nice black finish all around. It also comes with all the necessary cords in order to plug into any computer you need it to. These are custom KVM cables that are made specifically for the CubiQ. There is also an USB-to-PS/2 converter that allows you to plug in older mice that still have the PS/2 cord.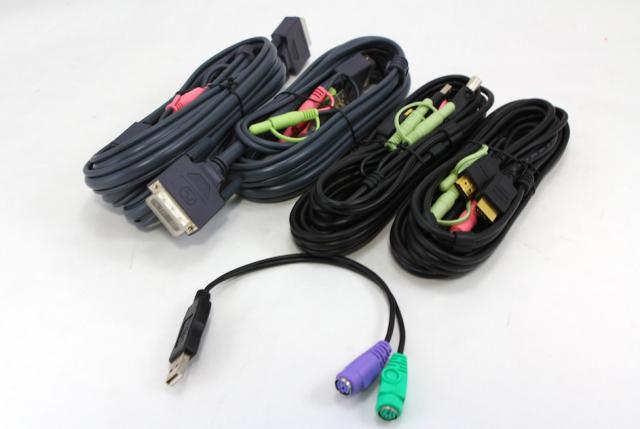 On the front side there is an audio port, microphone port, and USB 2.0 port. On the rear side there many different ports that allows you to connect to all four computer device directly. Each DVI port or HDMI port has its own complimentary audio and microphone ports. There are also four HDMI ports, three DVI ports, and various USB 2.0 ports. On the back of the box it shows that you should be able to connect to your PS3 as well to this KVM switch however I was never able to test this since I did not have a PS3 lying around. Being able to connect to PC, Mac, Linux, and PS3 is an amazingly compatible switch that will definitely be beneficial for any user.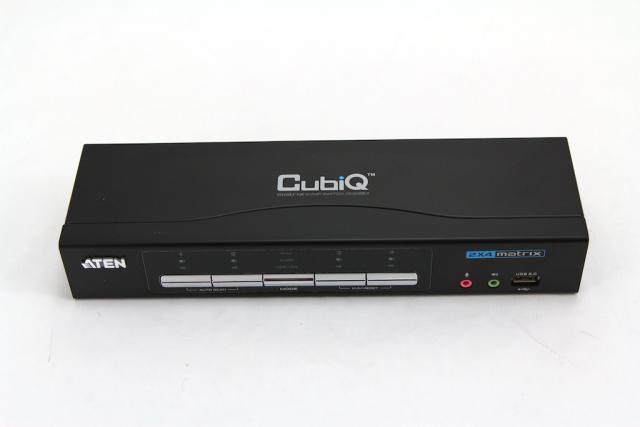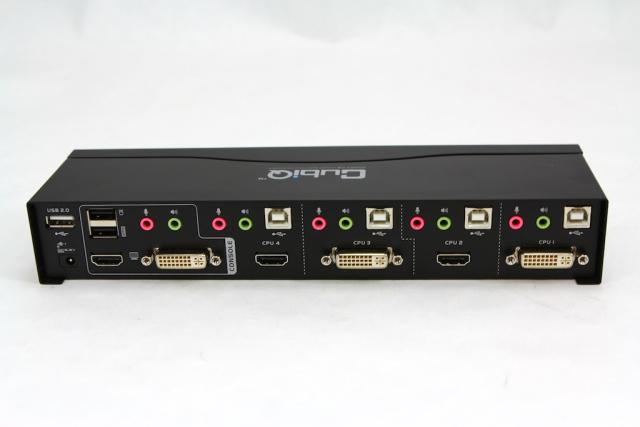 Overall the ATEN CubiQ 2x4 DVI-HDMI Matrix KVMP Switch is a great product that allows you control multiple computers with the same mouse and keyboard. They have great features such as Dual Display Console, File Management, and Picture-in-picture 3n1 view mode.
Pages