Table of Contents:
The VM0404H is about 17 inches long by 6.1 inches wide by 1.7 inches tall. The unit is an all-black color with the top of the unit being empty. The front of the unit has the four buttons for each of the ports. Each button is pressed to change the display being used with A, B, C, D lights corresponding to an input. You cycle through the inputs with the press of the button.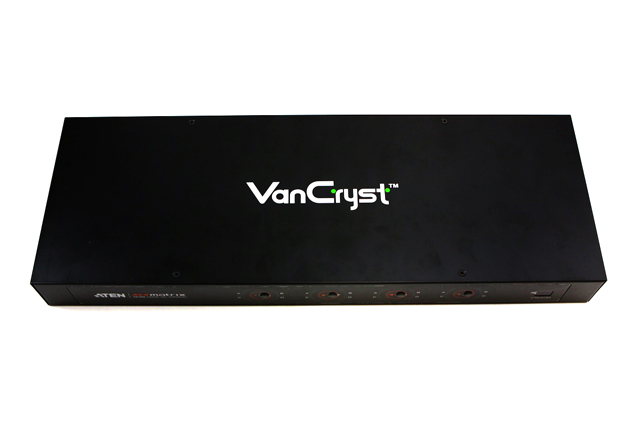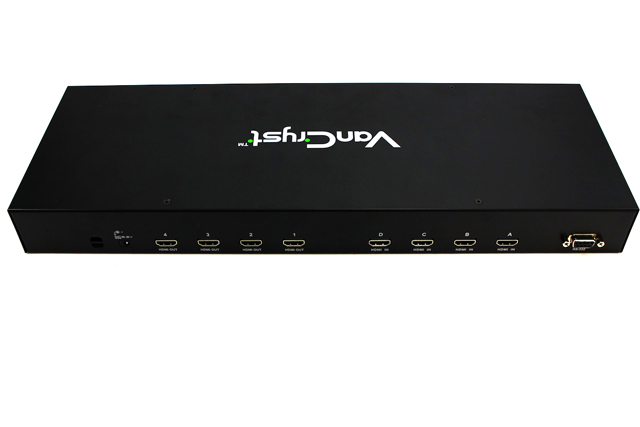 The back of the unit is where the HDMI Input, Output, and Power connections are located.  As the unit is designed to operate with four devices and four displays you can send the image from your PS3 to up to four TVs simultaneously. So imagine if you're an electronics store with one PS3 and four or more TVs you can thus show off the game you want on all four screens for the cost of a single PS3.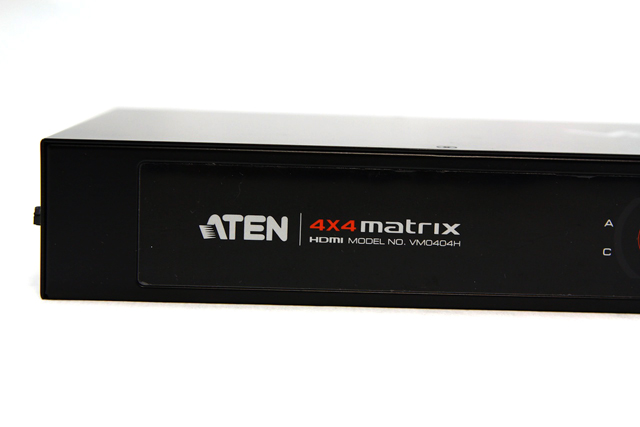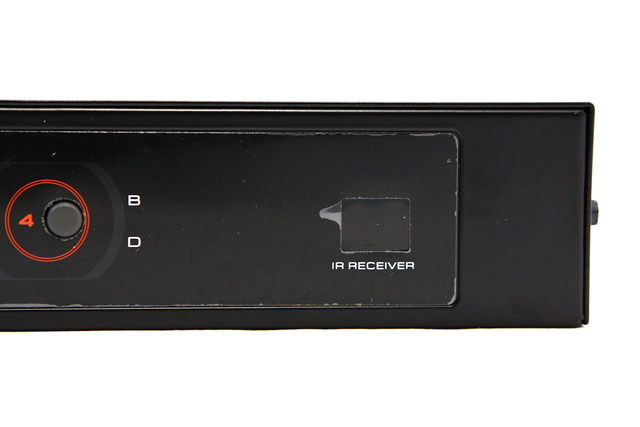 The VM0404H comes with an IR Remote that I've already described. This also operates in a similar manner to the buttons on the front of the unit. Simply push a button corresponding to the display and press the up or down port button to change the input. This is intuitive and very easy to change the displays or inputs on the VM0404H.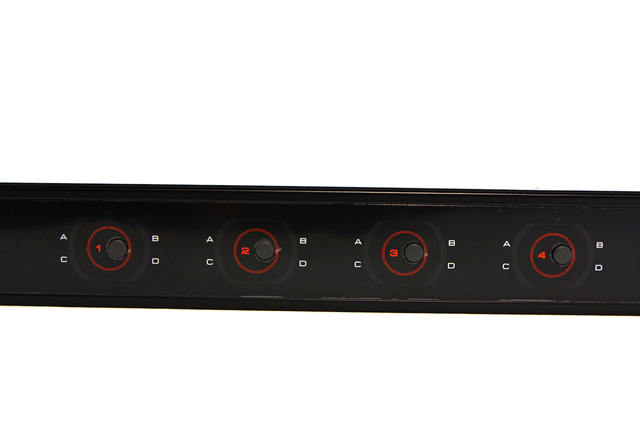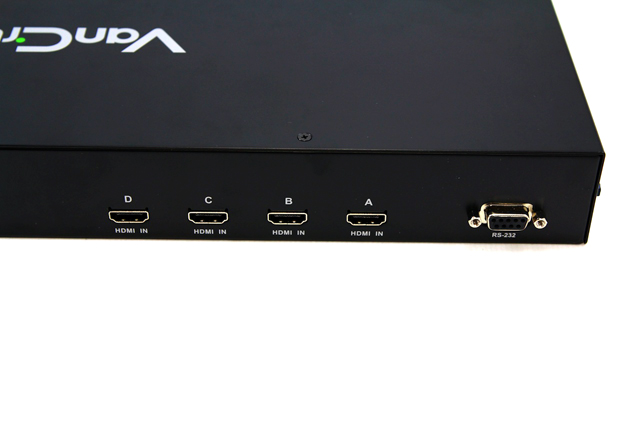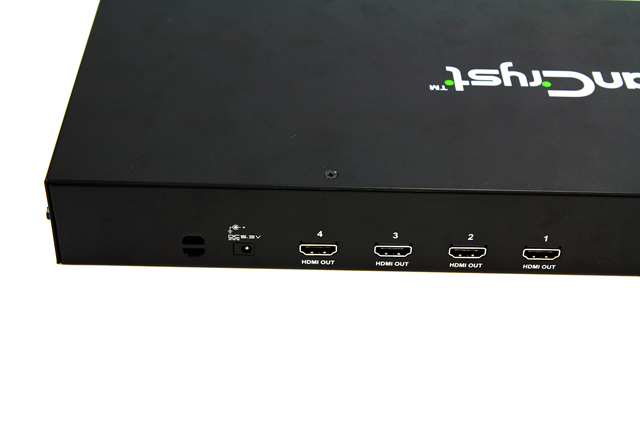 he ATEN DVMS is an excellent product for those having the need for multiple selectable HDMI inputs and a variable HDMI output, bars, churches and anyone who has this need will find the VM0404H a very handy tool.
Pages