Table of Contents: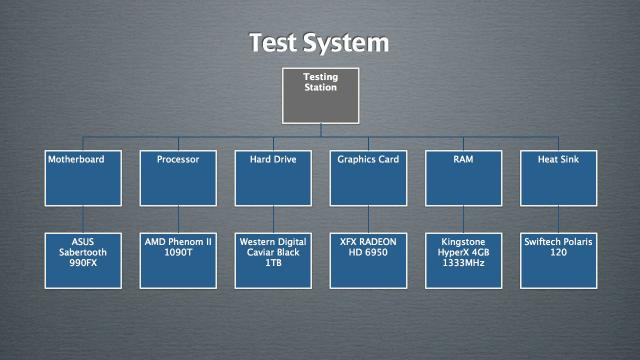 Now that we have gone over the features of both the chipset and what Asus has incorporated into this board, let's have a look at its performance and see how it stacks up against the competition. The competition for this board hasn't fully materialized yet because there still aren't very many 990FX boards out there yet. We have gotten a few in and put them through the paces on our test bench. We have gotten an offering from both MSI and Gigabyte. So far the Gigabyte board has proven to be the superior product in most respects.
Gigabyte's board also comes in at a premium price. It retails on-line for between 250 and 280 dollars. Asus' Sabertooth 990FX comes in at about 200 dollars right now. This price is extremely reasonable for the features that you get with this product. The fact that Asus is offering so many incredible features at such a low price clearly demonstrates that they understand the economic situation that most of us are in. I for one appreciate when a manufacturer demonstrates that they understand how important their customers are by delivering great products at a reasonable price.
From what we have seen the differences between this board and the top-performing Gigabyte board are negligible. This basically means that this board demonstrates that its price doesn't mean that Asus skimped on quality. In fact, the performance we saw from this board is actually quite impressive when you take its price into account. Most of the scores are just slightly behind the Gigabyte UD7. The price difference between these boards is greater than their performance difference. This translates into an excellent value for the consumer. Now we will just have to wait and see just how well Asus premium board does on our test bench. I'm talking about their Crosshair V board. The other board that I would love to get my hands on is the ASRock Fatal1ty board.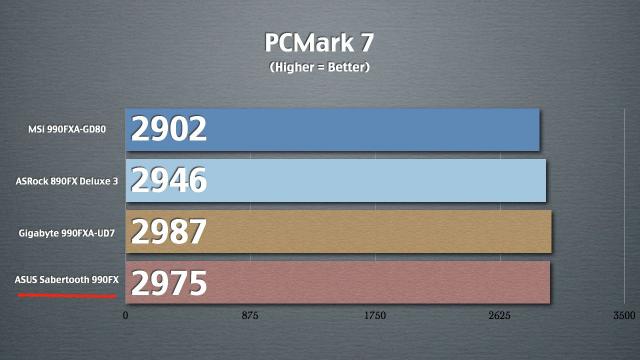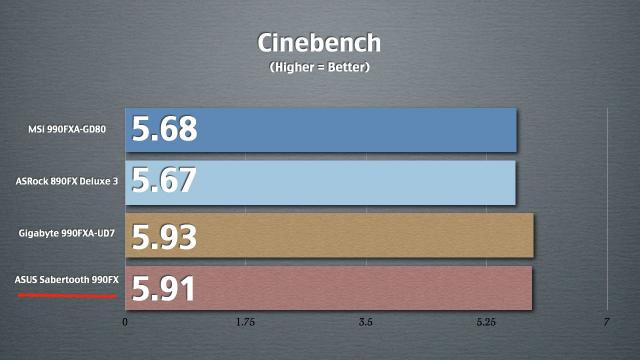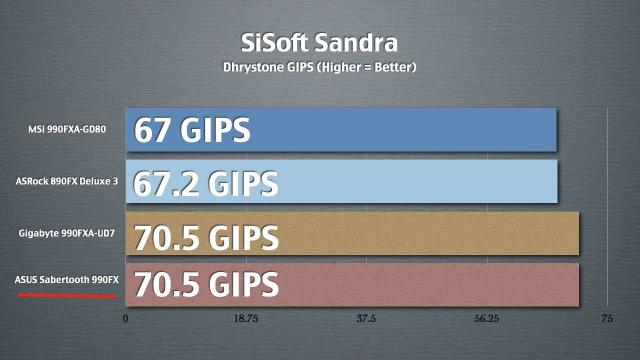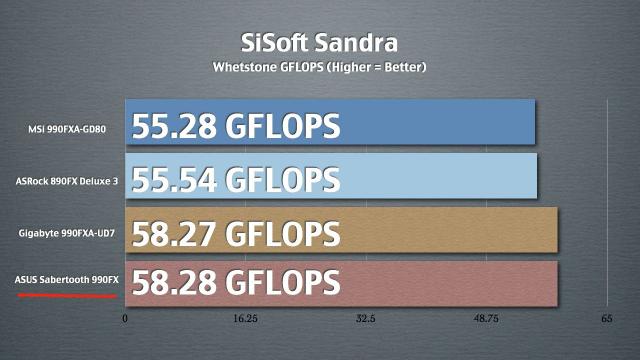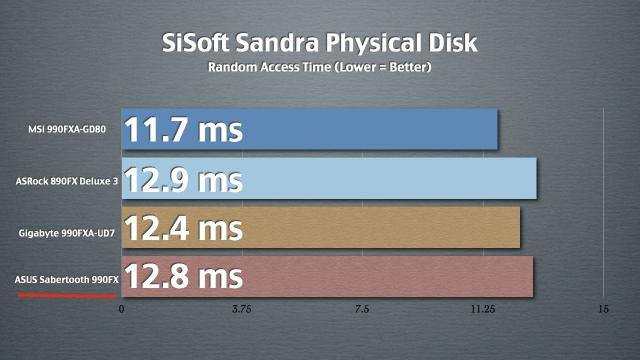 Asus has brought some great features and aesthetics to this chipset. Their TUF features are really nice because of their stability enhancements and thermal properties. This board also comes in at a very reasonable price for what you're getting in the box.
Pages