Table of Contents:
Asus has given us a board that is has some really good features and expansion options. So now let's have a look at the board itself. This Sabertooth board really looks nice. The color scheme has a very professional and military component look to it that will compliment just about any chassis. With the CreraM!X heat-sinks and the black PCB this just looks like it means business. Because of its looks this board is going to be one of the top selling 990FX motherboards on the market. This board currently retails for about 200 dollars. This is going to make it very competitive against the other boards that feature this chipset.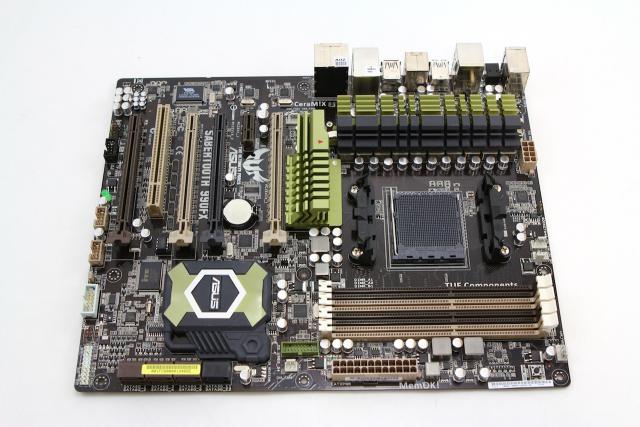 Now this board does feature 8 SATA ports but you need to remember that 2 of them use the JMicron controller. This controller only operates at 3Gb/s bandwidth. This isn't necessarily a bad thing though because you can still use these for your optical drives. Your optical drives aren't really going to take advantage of the higher bandwidth anyway. You should use the other six ports for your high-speed hard drives and SSD drives.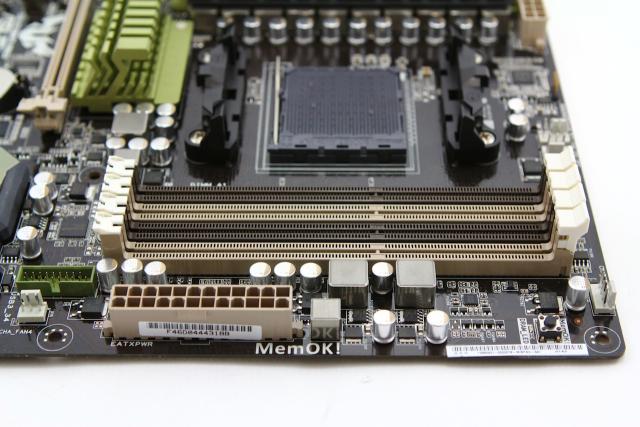 The onboard audio on this board is also really good. It isn't quite X-Fi quality but it's still not bad. It uses the Realtek ALC892 audio chip that's able to reproduce good quality high-definition audio. I do recommend that you use some good speakers for the audio quality to really shine. If you use this board for gaming then a good headset would also be a good investment.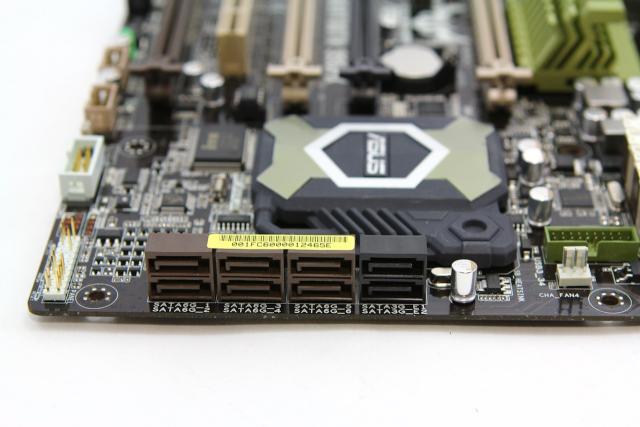 One thing that I have always liked about Asus is their Q-connectors. These make it really easy to connect your case connections to your motherboard headers. The tiny connectors that most cases use are really tedious to have to connect to your motherboard. I really wish more manufacturers would incorporate their version of this to make these connections easier.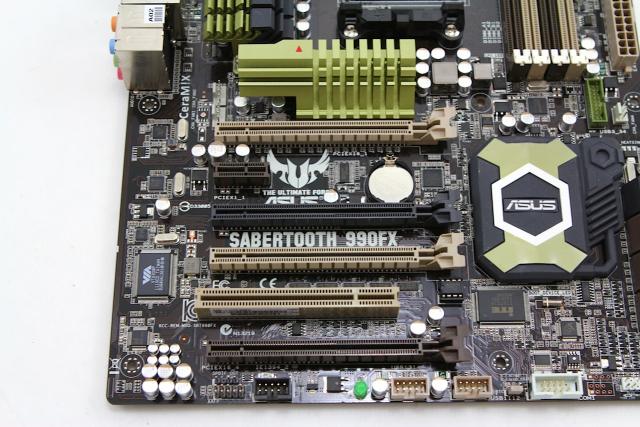 With the new Sabertooth 990FX you are also going to get a very nicely populated rear I/O panel. It features a legacy PS2 combo port for those that are still using PS2 keyboards and mice. There are 10 USB 2.0 ports. This gives an incredible amount of connectivity options for those that have a lot of USB devices that they use on a regular basis. There are 2 USB 3.0 ports for use with devices that can take advantage of the higher bandwidth that USB 3.0 provides. There is also an eSATA port for connecting an external hard drive. And you also get a Gigabit LAN port for utilizing high speed internet.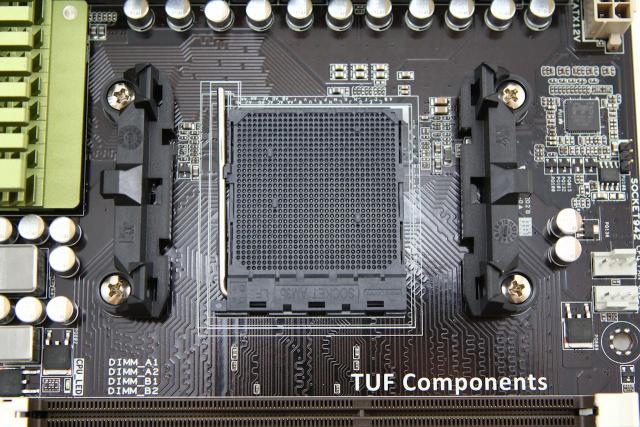 The power connectors on this board are all in their ideal locations. This makes connecting your board to your power supply an easy process. One thing to keep in mind is that the 8 pin CPU power connection is located at the top left on this board. This is pretty much standard but it can make connecting the 8 pin power cable difficult if you have a bottom mounted power supply. I would consider using an extension for this connector if this situation applies to you.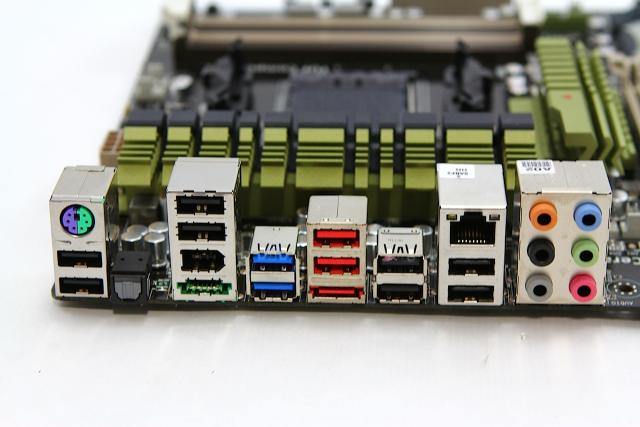 Asus has brought some great features and aesthetics to this chipset. Their TUF features are really nice because of their stability enhancements and thermal properties. This board also comes in at a very reasonable price for what you're getting in the box.
Pages