Table of Contents:
o   Ethernet Port                 
·        WAN x 1, LAN x 4 RJ-45 for 10/100/1000 Base T
·        Support Ethernet and 802.3 with max. bit rate 10/100/1000 Mbps and auto cross-over function(MDI-X)
o   Antenna                                    3 x external antenna
o   USB                                                      2 x USB 2.0 ports
o   Power adapter                                    AC input 100V ~ 240 V; DC output 12V with max. 1.25 A current
o   Size                                                      216 x 161.9 x 40.5 mm
o   Weight                                                      470g
The Asus RT-N16 has thin sleek design that may be catered to Mac users because of its overall white body finish. There are blue LED indicators on the front view which specify power, wireless activity, wired activity (four LAN ports), and internet connectivity. The ventilation holes deliberately placed all over the entire router is made to increase air flow and ensure that it does not overheat during long hours of use.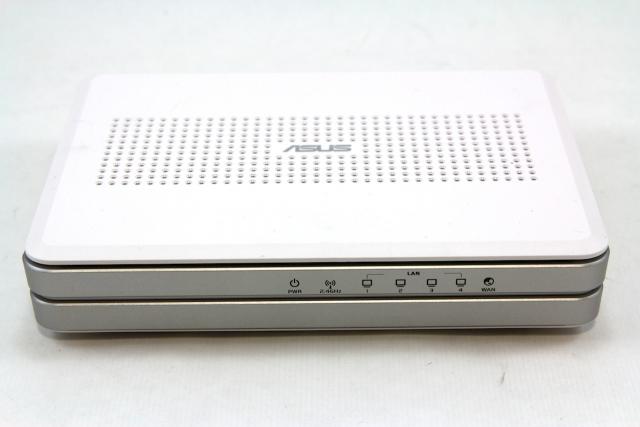 On the rear view we can see a DC input port, two USB 2.0 ports, four LAN ports for wired connectivity, three antenna plugs, and a WLAN port for the main connection between the modem and the router. There are also two tiny buttons; one for resetting the router while the other activates the Wi-Fi Protected Setup feature that allows other WPS devices to enter the network automatically.
The router's USB 2.0 ports are capable of sharing a USB printer and a flash drive simultaneously. I had no problem accessing my printer from any of the computers on the network when it was plugged into the router. I was able to print, scan and copy with ease as long as the software for the printer was installed on the computer. Asus also supports NTFS-formatted drives which allowed it to detect my external hard drive with a storage capacity of 500GB without any problems. One major limitation is that the rear panel is a bit crowded for the USB ports. During testing there was some difficulty in occupying both ports since USB inputs can vary in size. Overall the design and functionality of the ports on the RT-N16 is pretty basic. However, this wireless router does offer many other great features. Below is a list of all the features that the Asus RT-N16 has to offer.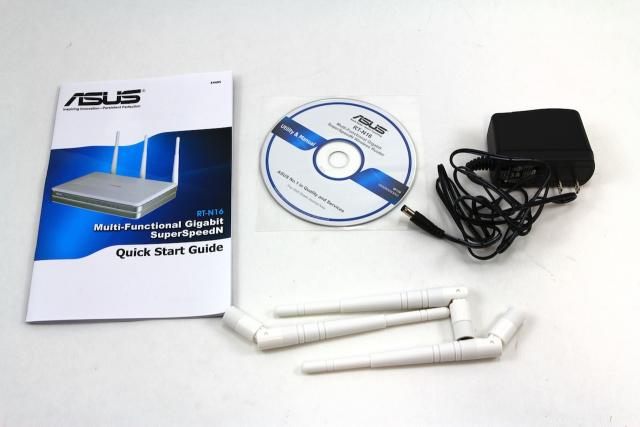 Overall, the Asus RT-N16 offers a lot of great features that its competitors have not included while still maintaining a decent performance. It is priced at about $99.99 dollars and is worth taking a look at if you are looking for a more than average wireless router.
Pages