Table of Contents:
ASUS has done an interesting job with the P7P55 WS Supercomputer motherboard. They have taken a consumer desktop motherboard chipset and adapted it for the workstation market. Intel's P55 chipset supports the Xeon 3400 series which is the Server and Workstation version of the Lynnfield CPU family. The addition of the NF200 chip allows the P55 motherboard to provide up to 32 PCI Express lanes supporting 3-way SLI or Quad Crossfire.
This also supports up to three Tesla 2070 cards along with a Quadro card to provide up to 2 TeraFLOPs of computing power (double precision), making it a supercomputer  equivalent to the Intel ASCI Red which was the fastest supercomputer in the world in 1999. Computing of course advances via Moore's Law and faster computers are always in the pipeline, but that is where they get the term.  The second fastest supercomputer in the world today uses NVIDIA Tesla graphics chips to provide most of the compute power, which is quite an achievement for them. If you want more features than the average off the shelf product and want to use the power of a Xeon CPUs, take a close look at the P7P55 WS Supercomputer motherboard.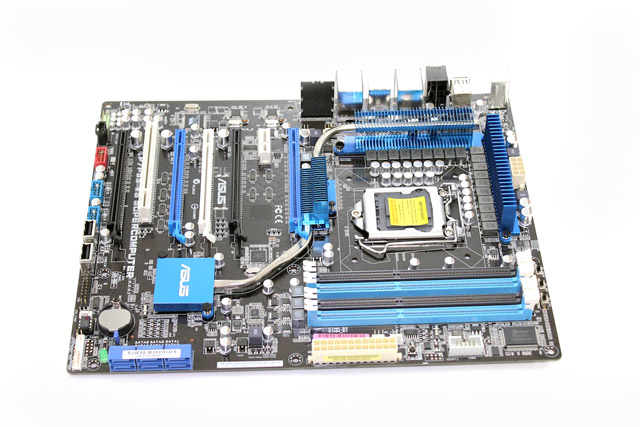 If you are looking for more than just your average desktop motherboard ASUS may have something you will love in the new P7P55 WS Supercomputer motherboard, check out the specs on this high-end product!
Pages