Now that we've gone over both the chipset and what Asus has added to this board let's find out how well it performs against the competition. Let me start by saying that this is a board that comes in at about 100 dollars. This means that it should perform fairly well but we shouldn't expect it to be anything near the 990FX Sabertooth that comes in at nearly twice as much.
This board was very close to the 990X board that I reviewed previously. That's actually really good since that board is about 50 to 60 dollars more expensive. Our benchmarks consist of stressing both the CPU and the GPU to give a rough estimate of how well you can expect the board to perform with similar hardware. We also test the storage performance so that you have an idea of what kind of gains can be made by going with a faster hard drive.
For this board to perform as well as it did is quite impressive. This board isn't very flashy but it still has some really nice features that will make it quite a value. There are a few things that hold it back though. One of them is the lack of SATA ports. This board only features 6 SATA 3.0 ports. These are also the old-school ports that stick straight up. This will make cable management more difficult due to the way you'll be forced to route your cables. With the ports that are usually on the side of the motherboard you don't have this problem because there is usually a routing hole in your case to make things neater. This is a small gripe but I think it's one worth noting.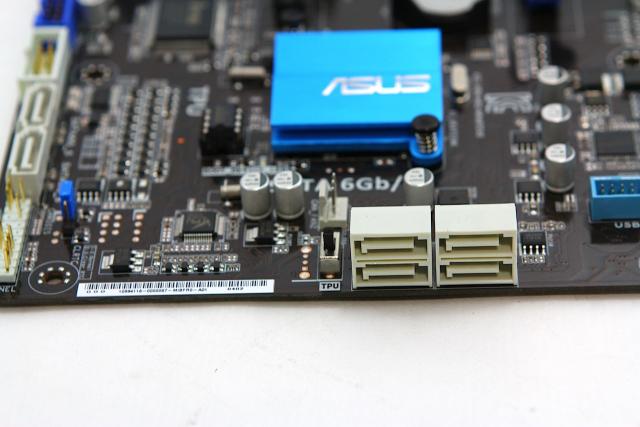 One of the limitations of this chipset is that the second PCI express slot only runs at x4 mode. This isn't ideal for a dual video card configuration. This should be at least an x8 slot to facilitate better use of your graphical bandwidth. This isn't the fault of Asus but a limitation in the chipset itself. I also find that the black and blue color scheme is getting a bit old. It would be nice to see some of these mid-range boards sporting some sharper colors. This isn't going to make any difference in performance but I think it's still something that Asus could consider in the future. One thing that I really did like to see though is that this board has several fan headers located above the CPU socket. This is really nice for those that want to run two separate fans on their CPU heat sink with the ability to monitor both of them. I'd like to see more manufacturers include this feature.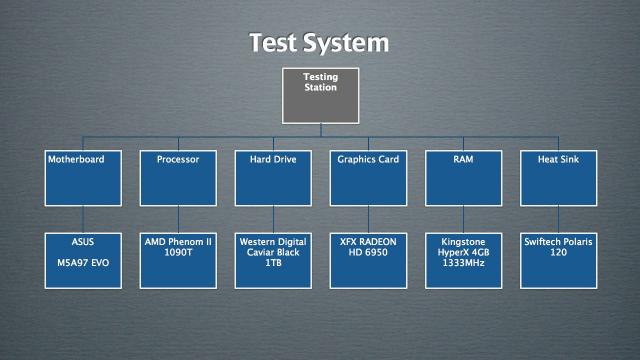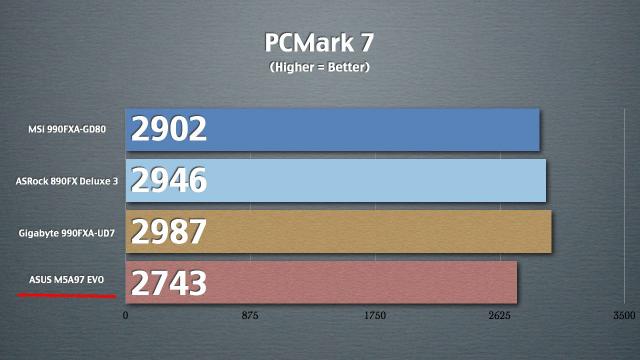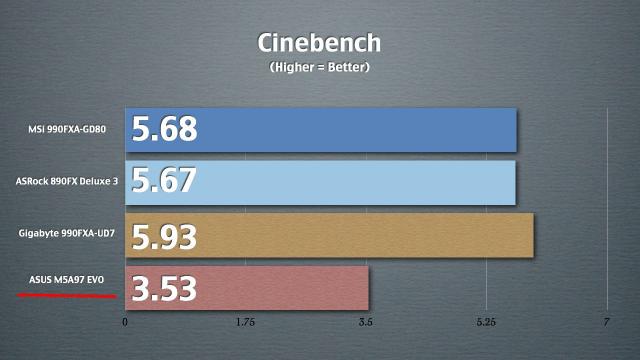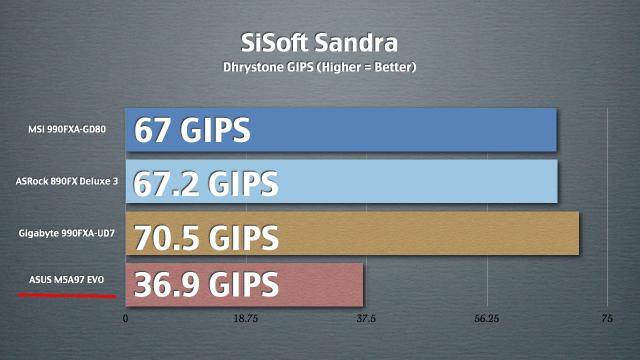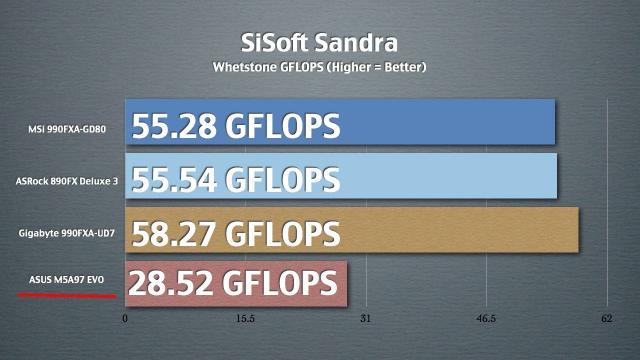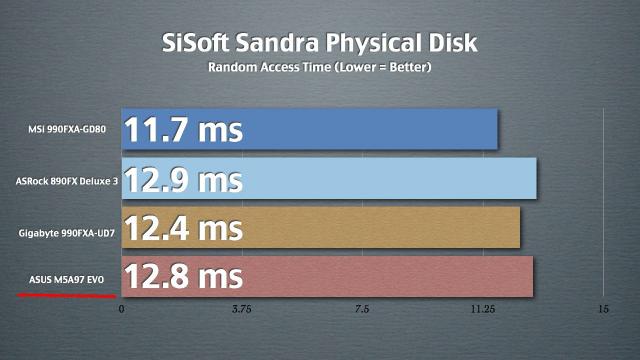 Asus have given us another solid performing board with the M5A97 EVO. It has proven that it has the capabilities to run with some of the more expensive offerings that we've reviewed lately. This means that you have more choices and that's always a good thing.
Pages