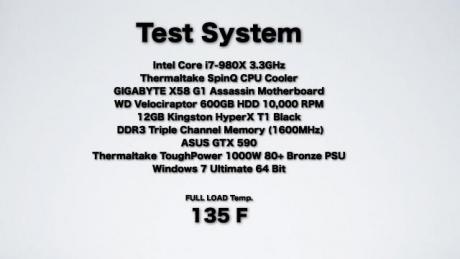 On the side of the card there are a matching set of 8-Pin connections that each require 150W per connection, and the PCI connection requires an additional 75W of power, making the total power draw effectively 375W, NVIDIA claims the TDP is 365W, which is close enough to standard to be believable. The TDP is actually the amount of power that the card generates in heat, as the more power being drawn, the more heat that is being made, which also equates to the amount of cooling needed to run efficiently. Also the ambient air temperature of your work environment is also very important to the overall heat of your system so be wary of running your system in an enclosed hot room as air flow is very important to air cooling.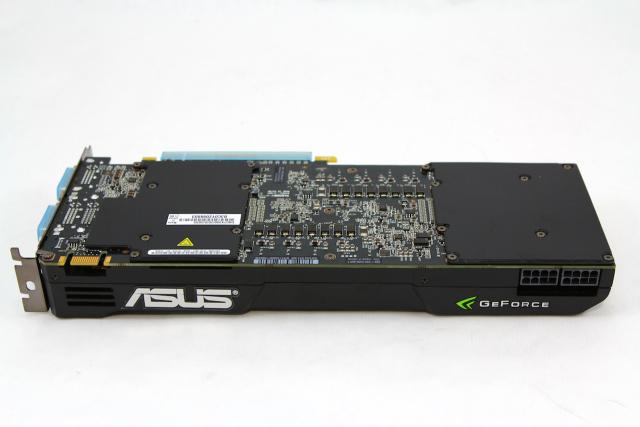 The card has a maximum heat threshold of 97 Celsius that loosely translates to 220 degrees Fahrenheit of heat before the card is actually running in its danger heat zone. We were seeing temperatures from 125 degrees Fahrenheit while idle, and up to 154 degrees Fahrenheit while under a full load. The overall sound of the card was rather reasonable, especially in light of the fact that we have two GPS being cooled by a single active fan and using an open-air test bench the fan was audible, but in an enclosure it would be barely heard.  NVIDIA recommends a 1000w or better, preferably single rail power supply with all the proper connections for the card just to be on the safe side. I used a 1000w Thermaltake ToughPower 80 Plus Bronze certified PSU in my setup and everything worked fine.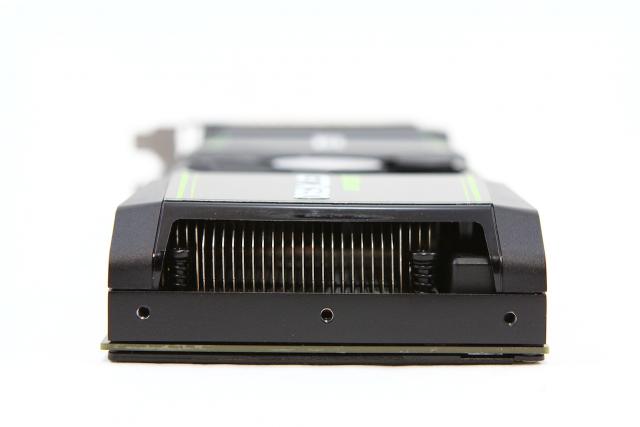 If you want the most pixel pumping power and are a fan of NVIDIA video cards, the new GTX 590 is the best single card solution you can get your hands on, its fast, its quiet and it plays any game with all the bells and whistles going without losing a beat.
Pages