Table of Contents: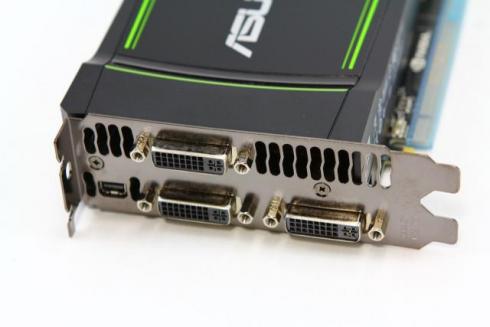 One thing you will note right off the bat is that the card is of the reference design for the launch of the GTX590 and with only one partner participating exclusively for the launch that seems like what most likely what everyone will have out of the gate. The card features a single fan design that sits on top of an extensive set of heat fins that can be seen on both the front of the card and the rear I/O. These fins help dissipate the vast amounts of heat that dual GPU cards produce in an effort to keep the card running as cool as possible, without being a noise bucket in cool for noise trade off. The rear I/O offer the first Multi-Display Monitor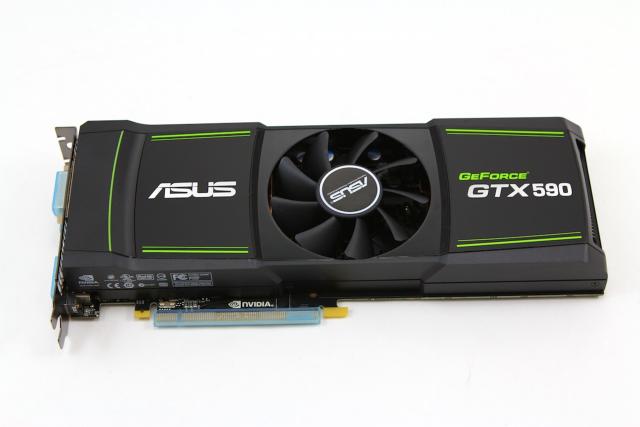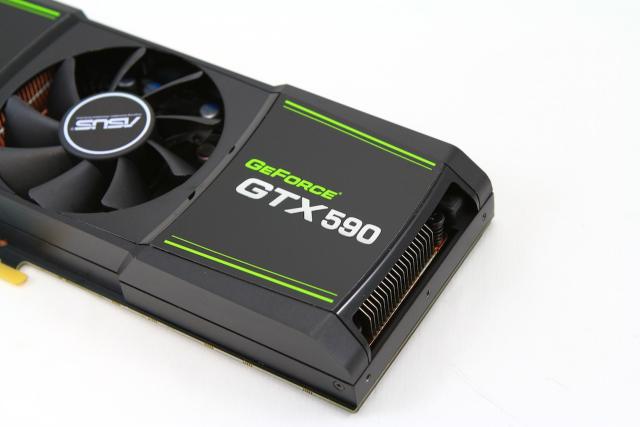 The card sizes in at 11 inches by 4.25 inches, which is much smaller then AMDs 6990 solution, that sizes in at a whopping 12 inches by 4.75 inches. This will be a big benefit to users who have enclosures that will not accommodate the larger 12-inch card that AMD has to offer. This making NVIDIA's solution a better choice for those users wanting the power of a Dual GPU monster, but do not have the room to fit a 12 inch card in their case. There are two 8-pin connectors one side of the card that require the proper connections on your PSU to work correctly, and NVIDIA recommends a minimum of a 1000W single RAIL power supply.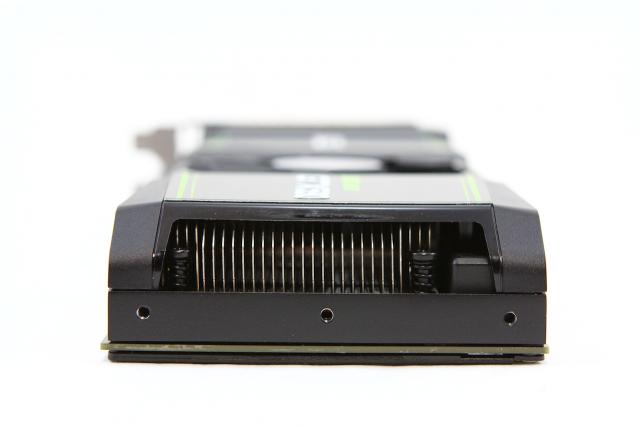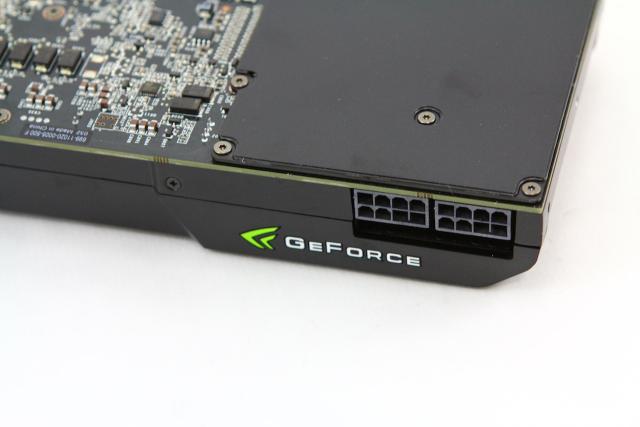 If you want the most pixel pumping power and are a fan of NVIDIA video cards, the new GTX 590 is the best single card solution you can get your hands on, its fast, its quiet and it plays any game with all the bells and whistles going without losing a beat.
Pages