Table of Contents:
The ASUS ENGTX560 Ti DCII TOP/2DI/1GD5 card is 9 inches long just like the NVIDIA reference card and takes up two open slots on the PC. Where it differs from the reference card is the cooler. ASUS chose to use a dual-fan design on their card, with each fan being a little larger than the reference fan. ASUS uses large quiet fans that are designed to be 11 Decibels less than the reference fan.
The top of the card has the power connectors. The GeForce GTX560 Ti has a TDP of 170W of power which is more than the 75W the PCI Express bus delivers. Two 6-pin power connectors provide the extra power for the card.  This location is also where the SLI connector on the card is located. ASUS's card is overclocked by default so another ASUS card is recommended when in SLI mode to take advantage of the faster speed.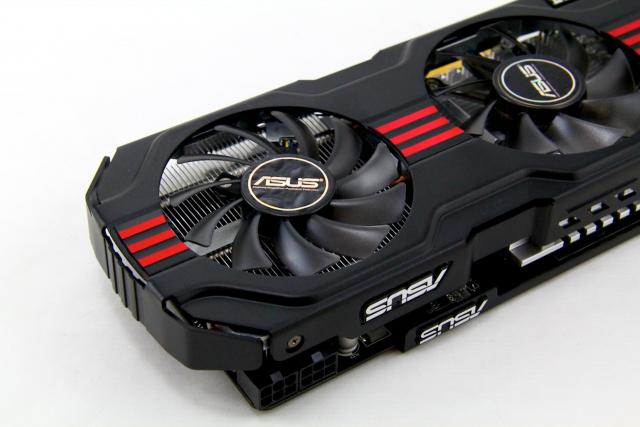 The I/O on the card consists of two DVI-I ports and a single mini-HDMI port.  If you have a full-sized HDMI monitor connection, the included mini-HDMI to HDMI adapter is used. Also included is a DVI-I to D-sub adapter for VGA monitors. Most modern Power Supplies, except for some mom and pop 300 or 400W PSUs have power connectors for 6-pin video card power. ASUS includes two 6-pin to Molex adapters for those that don't have those connections.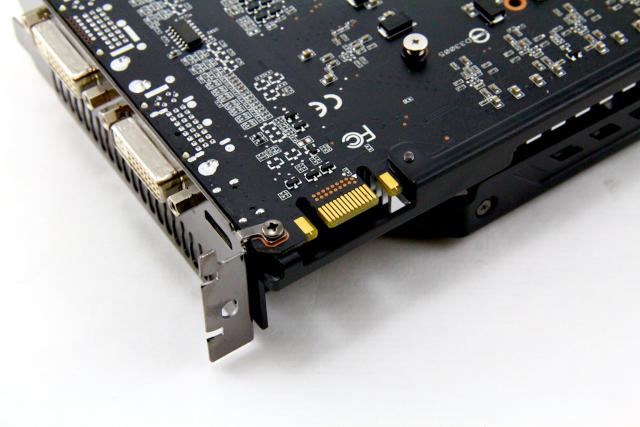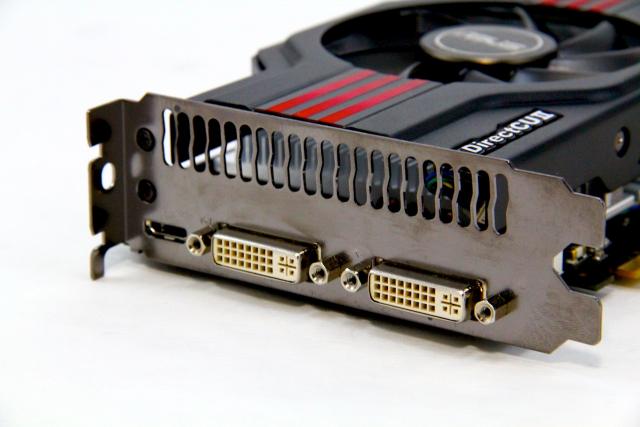 ASUS has done their homework on the new GTX560 Titanium DirectCU II Top Edition video card, its fast, overclocked and runs cooler than the standard referance cards from most manufactures with its unique design.
Pages