Table of Contents:
•            ASUS ENGT 430 video card
•            Two bracket adapters for low profile
•            SpeedSetup
•            Driver DVD
The card comes in a small black box barely longer than the card itself. The top of the left hand side of the box has the ASUS inspiring Innovation, Persistent Perfection Slogan along with a picture of the Dust-proof fan. A knight with a warhorse is on the right hand side of the front cover, with the main features of the card on the bottom.
The back of the box has the Xtreme Design features listed and explained as well as the specifications of the card.  Opening the box we find that ASUS has put the card inside an anti-static bag with the board adapters under them. The bundle comes with a Driver DVD and a SpeedSetup Guide. This system we installed the card on installed quickly and easily.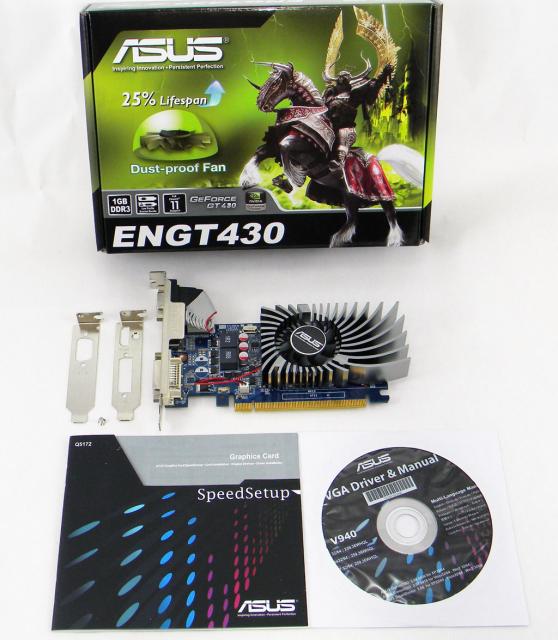 NVIDIA Breaks loose with a sub hundred dollar gaming solution!!!
Pages