Well this board has been a bit different. ASRock have given us a very stable and solid performing board. It just has a rather misleading title. In terms of price versus performance, it's definitely in the top of the value category for X58 boards.
Another thing that I find a bit odd is the placement of a couple of SATA ports. Why are these placed in such a hard-to-reach location? With these two placed near the center of the board, it will make routing cables to them difficult and awkward. They should have just removed the IDE port and placed them there at the edge of the board with the other SATA ports.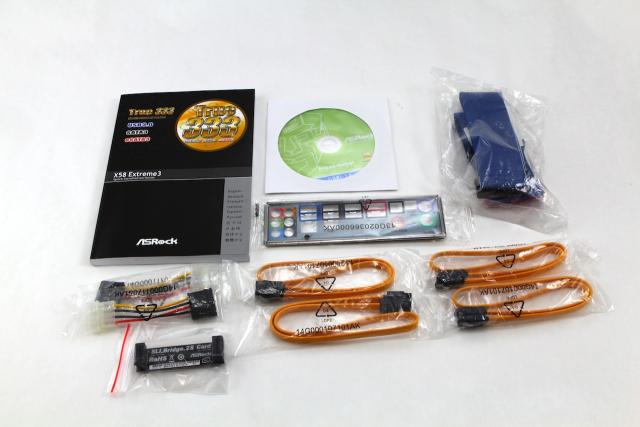 In my opinion the color scheme of this board is a bit dated. Many other vendors are using solid colors for their boards now. I like this trend quite a bit. I think it also makes the finished product look a lot more professional. The blue and white scheme is just very dated now. Of course this doesn't have anything to do with performance. All of the parts on this board are made of the highest quality and it's just my opinion that they could have gone the extra mile in terms of updating the look of the board.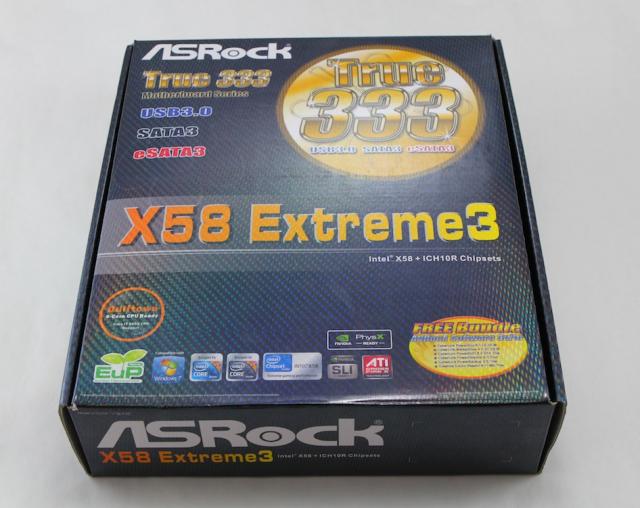 My main gripe with this board is something that I've already touched on. Why would ASRock give this board an "extreme" title? I just find it a bit puzzling. This board wasn't exactly a top performing board. It doesn't support more than dual graphics configurations. It isn't the nicest looking board in this category. The only thing I can think of that would make this board an "extreme" is its value. If that's what ASRock meant by "extreme" then they definitely hit the nail on the head. This board has heaps of value. This is an area that ASRock is really making a name for itself and this board is no exception. If you are looking for a new X58 motherboard, but don't want it to break the bank, then this is the board for you. With all of its incorporated features and its solid performance, you just can't go wrong.
For the price of this board though, you are still getting a very capable motherboard. For roughly 170 dollars this board is one of the least expensive of the X58 boards on the market. When you take into account the features that ASRock have incorporated into this board it does become a great value. This
Pages