Randy Zlobec · 11-01-2007 · Category: Tech-planations
Introduction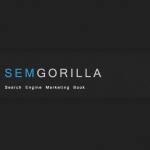 Yes, you read that right! Top Search Engine Marketing Specialist Randy Zlobec says SEO is officially dead and you can no longer generate top positions with seo alone. You need to incorporate an entire Sem (Search Engine Marketing) campaign which includes the following.
1. Link Building
2. Article Writing & Distribution
3. Press Release Writing & Distribution
4. Pay Per Click Advertising
5. Social Networking
6. Blogging
SEO or Search Engine Optimization as a standalone methodology is dead as a doornail. Dead, kaput, deceased – wandering around waiting to be buried. Trying to accomplish high search engine ranking using SEO alone is a losing proposition at best and website suicide in most instances.
So, what's a webmaster to do? The term "webmaster" means staying on top of what drives successful, targeted traffic to your website. It means staying up later than the average guy, reading, discovering and learning the cutting edge of what it takes to make your site successful.
In the beginning, you could throw up any kind of page and get people to visit. Quality webpages were few and far between, and it was just astounding that you could get type on a page that others could view. Then came the keyword, the meta tag, the phrase, the optimization, software considered downright primitive in today's world that would tell you your page was a cut above the pack. These days are long gone.
In order to get around the dead horse of SEO standalone, you need to be ready to add links, backlinks and quality backlinks. You need to be able to do more than string three words together. Today's readers are savvy. They want real information; don't deliver junky, slapped together, non-researched splats of content and expect to maintain traffic and credibility. Today it is all about quality content, unique and different – that delivers a message that is both interesting and informative.
To basic optimization, you need to add things like blogging, dynamic updating, social networking that can be press release driven with a landing page that commands attention. Use the checklist below to smarten up your pages and make them more than SEO optimized. Knowing what makes them hum, what spiders love will make your pages more than just web-ready. They will become traffic magnets.
Search Engine Marketing Specialist
Contents