Articles :: Enemy Territory Quake Wars Limited Collectors Edition :: Motherboards.org
Chris Gump · 10-23-2007 · Category: Tech-planations
Introduction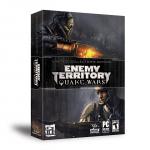 This review marks a first for Motherboards.org. It marks the first game to be reviewed by this website. A better game couldn't have been picked for our first review, either.
Today on Motherboards.org we bring you Enemy Territory: Quake Wars. Developed by Id and Splash Damage, and published by Activision, this is the second Enemy Territory game, but the first to cost money.
We're going to take the Limited Collector's Edition of this new game and find out if the new Enemy Territory is worth the money. We're even going to take a look to see if the Collector's Edition will be worth your extra ten bucks when at the store.
Contents