Articles :: Cooling Solution Giants: Agilent and Molex at the Intel Developers Forum :: Motherboards.org
Doc Overclock · 03-14-2001 · Category: Interviews
Introduction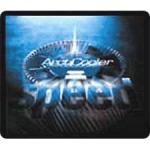 Molex and Agilent are two of the foremost companies in the cooling solutions business, and both work closely with Intel to bring the best technology available to light in the form of their high-end cooling products. Both companies go at their solutions from different angles. The unique designs and ideas put into each of their coolers results in high yield results that work well at keeping your CPU cool under pressure.
Not too many users have heard of Molex as a cooler company, as they are more targeted at the OEM market and not the end user as their main focus of business. Agilent has their own fin design down pat and holds the rights to this design as their own, being the intellectual property of Agilent, and have gotten some end user market exposure in their Artic Cooler line of solutions.
Both Molex and Agilent were at the IDF, showing the products that they designed for Intel processor-based systems, and both had fine products to show at this event. I had not had any experience with either company prior to the show , so I am still investigating them, but I will be doing reviews on both companies' cooling solutions as soon as I receive the samples they said they would be shipping out to us. In this article I will mention a brief note on each one of these companies and list their corresponding products for the Intel line, as well as others in this mini information segment.
Contents