Doc Overclock · 12-01-2003 · Category: Guides
UT2003
Unreal Tournament 2003 is the sequel to Epic Games's monster hit of 1999 Unreal Tournament. Unreal Tournament is another of those fps (first person shooter) games that every videocard reviewer seems to like to use. Personally, I like this game because it brings DX8 graphics to the Unreal universe. Having first played it in May 2002 at E3, I was blown away by the graphics and gameplay.
Epic included a benchmark with both the game and the single player demo. The benchmark is fairly comprehensive and covers both a flyby which tests videocard performance mostly because the videocard is the limiter and a botmatch benchmark which mostly tests the CPU performance because several bots are added to the mix.
Installing UT2003 Demo is fairly straightforward. Simply download and double click ut2003demo2206 (the latest version of Unreal Tournament 2003 demo), then go to the folder called System and click benchmark. A popup window will pop on the screen, choose your resolution (1024x768, for example) and click start. After the 4 benchmarks run through their cycles, an average fps for botmatch and flyby will be displayed.
If you want a more detailed look at the statistics from the benchmark run, there are also the individual benchmarks for flyby (asbestos and antalus) and Botmatch (same). These results are found in the results folder of the Benchmark folder in the UT2003 benchmark folder. The results are expressed in low fps, average fps and high fps. It also gives statistics on how many frames were rendered and the time it took to run the benchmark.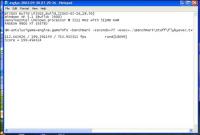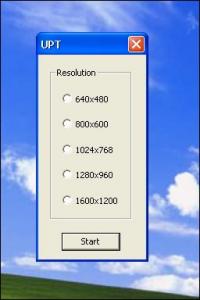 Contents