Doc Overclock · 12-01-2003 · Category: Guides
Introduction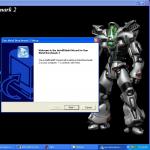 There's been a lot of controversy lately with video card reviews. The recent allegations of NVIDIA replacing shaders in a benchmark (3dmark 2003), lackluster performance of their cards in benchmarks that use DirectX 9 (Halo, Tomb Raider Angel Of Darkness, Half Life 2 (ATI's Shader Day), and other circumstances from the past from other companies such as ATI with Winbench 99, and their Quake/Quack controversy of a couple of years ago have left reviewers in a quandary.
So why do we use benchmarks in a video card review? When comparing video cards one to another, it's easiest to have a baseline performance figure by looking at the fps one card provides over a similar card in the same settings and same workload. Faster is better right? Not always. However, a benchmark chart is still the most viewed item in any video card review, and as such it's still important to include in a review.
So what constitutes a good benchmark? Why do I use Aquamark 3 in a review instead of Tomb Raider Angel of Darkness? Why is it important to change the benchmark one uses at least once in a while? Why are old benchmarks still relevant? Concentrating only on the top two or three benchmarks gives the possibility that a manufacturer will "optimize for the benchmark" . This can easily lead to accusations of cheating by various IHVs against each other, trying to sell their products to the detriment of the other company. It's also important to vary the APIs (whether OpenGL or Direct3d).
You won't see Tomb Raider AOD in any of our reviews. I've thought long and hard about including TR to show DirectX 9 performance, but frankly, I don't like TR at all as a game. Every game benchmark we use I have either actually played or enjoyed, or is a synthetic benchmark. TR doesn't fit this bill with me on either count. So therefore we won't be using Tomb Raider.
Contents